11 tags
One Architect + One Product Designer = Home...
The Project : : Master Bedroom Details: * Paint the walls & ceiling * Remove the carpet * Redesign Closet * Install new pendant & reading lights The Before shot of the room. The first step was removing the carpet. It's amazing how much dirt and grime comes out of 20 year old carpet! We became masters at removing staples and tack strips. All you need is a screwdriver,...
11 tags
Blue Lace Skirt
Shortly after I learned how to sew, my sister-in-law handed me a stack of blue fabric and asked me to turn it into something for their daughter. The fabric held a special meaning because it was used in their wedding. So, I decided to turn it into a skirt. I wanted the skirt to have fullness so I purchased a soft tulle fabric to add layers inside the skirt. I didn't want the tulle to...
12 tags
One Architect + One Product Designer = Home...
The Project : : Sun Porch Details : : This porch was an all around mess when we started. It was one of our most extensive renovations, but in the end, it became our favorite spot in the house. * New roof, soffits & fascia board * New sill plate * Power wash wood panels * New landscaping surrounding porch * New beadboard ceiling & ceiling fan * New screen…....
12 tags
One Architect + One Product Designer = Home...
The Reveal : : Bathroom Before: After: (photo by From-Me-To-You) (photo by From-Me-To-You) Look Here for the Before Photos and Process
12 tags
One Architect + One Product Designer = ...
The Project : : Bathroom Details : : * Paint the ceiling and walls * Install exhaust fan * Install new lighting * Replace toilet * Replace vanity * Remove medicine cabinet and install new mirror * Remove tri-panel mirror and tri-level make-up vanity counter * Install new mirror and wooden vanity counter * Install new flooring * Change the swing of the door The bathroom was...
8 tags
Forest & Branch Necklace Behind The Scenes
EVRT Studio's Forest and Branch necklaces made their debut this week. The timing seems perfect as we are in the midst of a beautifully blooming spring. The bold, vibrant, pops of color pay tribute the beauty that is spring. The idea for this series of necklaces was conceived last fall on a walk in the park. The green hues of summer were giving way to the bright oranges, golds, and reds of...
6 tags
10 tags
Embroidery Love
Cupcake Embroidery Embroidery For Beginners, A Tutorial Embroidered Geography Love Pillow Baby Name Embroidery Anniversary Love Hoop Typographic Stitching Vacation Route Sewing Machine Vintage Car Airstream Birdies Typewriter Wedding Date No source Embroider Your Child's Artwork
10 tags
Organizing A Craft Room: Inspiration
Compact Storage Built In Shelving With A Pop Of Color Make Your Own Fabric Bolts Card Catalog Craft Storage Button Pins Make Your Own Saw Horse Table Knitting Needle Storage Embroidery Hoop Storage Pockets Canning Jar Yarn Storage Glass Jar Yarn Storage Organize Embroidery Floss Picture Frame Thread Storage Jar Storage and Pin Cushion Chalkboard Wall...
7 tags
Fancy Nancy Inspired Dress
I made this dress as a Christmas gift for a special little girly girl that loves Fancy Nancy books. I did some research to better understand Nancy and her fancy ways and came across this beautiful purple dress. I have never worked with ruffles before but I figured, why not just jump right in! This dress is actually quite simple. The base fabric is a rectangle turned into a tube with an elastic...
10 tags
Roundup of Free Baby Knitting Patterns : : Toys
Ribbit Lil' Monster (free pattern on the right hand column) Chubby Chirp (free pattern on the right hand column) Bunny (free pattern on the right hand column) Reversible Duck To Bunny Sugar Bunny Holiday Mice Owl Apple Cuddle Blankie Big Snowy Owl Henry and Henrietta Banana
12 tags
Toddler & Baby Refashion Roundup
Baby Leggings Adult T to Toddler T Refashion Adult T to Toddler Dress Sweater to Baby Dress Sweater Dress Dress Shirt to Toddler Pants Mens Pants to Toddler Pants Adult T to Toddler Pants Adult Dress Shirt to Girls Dress Adult Dress Shirt to Girls Dress Adult Dress Shirt to Girls Dress Polo Shirt to Girls Skirt Men's Tie to Girls Headband Pillowcase...
10 tags
Tutu Dress
Every little girl needs a tutu dress in her closet! For the crafter in the family, it's a quick and easy way to make a "twirly" dress for hours of play and imagination. If you do not have a sewing machine, you could make this into a no sew project by using ribbon. Simply take the chest measurement and tie a knot at each end of the ribbon marking off the measurement (leave...
13 tags
Winter Knits Roundup! Free Patterns
Leg Warmers Holy Cowl Marian Cowl Hand Warmers Bandana Cowl Winter Hat Waffle Hat Mittens Triangular Scarf Coffee Mug Cozy Kindle Sleeve iPad Sleeve Lace Cowl
12 tags
One Architect + One Designer = Home Renovation
The Project : : Dining Room The Details : : * Paint the ceiling and walls * Replace the sliding glass door * Replace the light fixture The Reveal : : Dining Room (Image by FromMeToYou ) (Image by FromMeToYou ) (Image by FromMeToYou )
7 tags
Sweet Potato Fries
Once you go sweet potato … You never go back! Sweet potato fries are a delicious and nutritious alternative to regular old french fries. This version is seasoned and baked in the oven. Once I tried these I became a french fry snob! The best part, they are only 89 calories per serving! The recipe and tips on preparing them are located after the pics … Tip #1 : For...
7 tags
Grilled Cheese with Prosciutto, Basil, and Dates
With the holidays behind us now, I have to say that I have had my fill of turkey, mashed potatoes, and casseroles. It's time for something different! How about a grilled cheese with a twist … We were a little leery of mixing all these ingredients together, but the combination of flavors was fantastic! It's also a great way to get power packed nutritional dates into your...
10 tags
One Architect + One Designer = Home Renovation
The Reveal : : Kitchen (image by From Me To You ) (image by From Me To You ) (image by From Me To You ) (image by From Me To You ) Check out the Before Pics and Process Here
10 tags
One Architect + One Designer = Home Renovation
The Project : : Kitchen Details : : * Paint Ceiling and Wood Beams * Paint Walls * Replace Ceiling Fan * Remove Upper Cabinet Cornice * Refinish Mid Century door bell * Remove the half door leading to the stairs The kitchen was an interesting project. We had a tight budget for this space so we knew that replacing the cabinets and flooring was out of the question. Instead, we...
11 tags
Pretty Girl Tutu Tutorial
What little girl doesn't love to twirl around in a tutu! This is a very easy gift and can be made in one evening while sitting in front of the TV (watching a Christmas movie!). There is very little to no sewing required. For the sew version, you can use elastic for the waistband. Sewing together the elastic to form a loop is the only sewing required. I generally take the waist measurement...
8 tags
Baby Leg Warmers!!!
I was looking for a quick project to knit and baby legwarmers proved to be the perfect item. This was the first project that I knit in the round. Although I felt like I was handling an octopus in the beginning, eventually I got used to dealing with 3 needles. Now, I love working in the round! Look for the free pattern link below! Baby Legwarmer Pattern
9 tags
The Wishing Ornament
 Three years ago, my husband and I were putting up our Christmas Tree for the first time in our first home together. I began to think about traditions, in particular, Christmas traditions. I knew that I wanted us to start a few new traditions of our own. This is how The Wishing Ornament was born… The Idea Behind The Ornament: Every Christmas, as a family, we will decide what to wish for...
9 tags
Modern Paper Ornaments
The couple that crafts together, stays together!! A great way to use up extra scrapbook paper… Modern Paper Ornaments
2 tags
Thanksgiving a.k.a. Dessert Day!!!
Forget the turkey and stuffing. In my family, dessert takes center stage at Thanksgiving! This year, I counted 16 different desserts… And every last one of them was amazing!!! On the list were: 1. Pumpkin Bars 2. Pumpkin Bread 3. Pumpkin cupcakes with cream cheese frosting 4. Frozen mint dessert (a family favorite!) 5. Mississippi Mud dessert 6. Chocolate mouse, marscapone,...
7 tags
8 tags
Toasted Marshmallow Milkshake
Recently, I was at a farm spending time with family and roasting marshmallows over an open fire. The sunset that night was breathtaking. It was cloudy and windy that day and the way the vibrant colors bounced off the fluffy clouds would make anyone stop in their tracks just to soak it all in. Shortly after the sun went down, another amazing thing happened. The sky cleared up and I was again...
16 tags
The Lori Bracelet by EVRT Studio: : Behind The...
I couldn't be happier with the way this hand-crafted beauty turned out. I am continually inspired by the work my husband has done. He leaves me in awe on a daily basis. I believe the journey to this bracelet began years ago on the night before our wedding. Brian gave me a beautiful wooden pendant with a silver branch inlay. That Christmas he gave me another beautiful necklace made by an...
15 tags
Watch
A behind the scenes look at the creation of the Lori Bracelet, created by EVRT Studio. During this step, Brian is designing the facets on each and every bracelet.
9 tags
Lace Cowl by Lion Brand
A perfect cowl for a chilly fall day … The free pattern is available from Lion Brand. You will need to sign up for a free account to access the pattern. Lion Brand: Pale Gray Lace Cowl Pattern #: L0308
9 tags
Perfectly Rich White Hot Chocolate
As we enter into the holiday season I catch myself daydreaming about a perfectly rich, perfectly sweet drink for a cold night. A White Hot Chocolate is the ultimate caffeine free end to a winter night. Snuggled up on the couch, under a warm blanket, watching a great flick with your loved one, next to a crackling fire….. sipping on a cup of white hot chocolate. As a favorite comedic...
13 tags
One Architect + One Product Designer = Home...
The Reveal : : Living Room This room went through two versions of the design process. Below is the first iteration. In this initial design we opted for more of a reading / sitting room feel. We anchored the room with a large bookshelf, filled with design books, vintage cameras, and various trinket-esque finds. The room was furnished with two chairs: An original Eero Saarinen chair and a...
7 tags
Legwarmers, back in style. . .
Maybe it's because I was a child of the 80's, but I love legwarmers! They are making a comeback and I've decided to join in. I haven't been brave enough to wear them on their own, so for now, I've paired them with a pair of boots. The free pattern I used is below, from Red Heart. Red Heart Legwarmers
12 tags
City Towels featured on Oh Joy!
City Towels, designed by EVRT Studio (a.k.a. my husband), are featured on Oh Joy! today! Oh Joy!
12 tags
One Architect + One Product Designer = Home...
The Project : : Living Room Details : : * Paint the ceiling, beams, and walls * Replace the front door * Furnish and add some design flare The living room had great potential, but was in need of a vision. The walls were an unappealing "flesh" tone. The exposed vaulted ceiling became the selling point for us in purchasing this home. Because of this, we knew that it...
12 tags
One Architect + One Product Designer = Project...
The Project : : 1960 mid century modern home, in need of some serious tender loving, care. Top of our list for buying a home was TREES, TREES, TREES! We had to live in a neighborhood with established trees. Contemplating what we just got ourselves into… Check out the dirt and stains on the carpeted stairs! Dark and dreary screened in porch…
11 tags
One Architect + One Product Designer = Design Love...
I consider myself one lucky lady. I am married to the love of my life, my best friend, and a fellow lover of all things design. Our conversations are filled with brainstorming ideas for home renovations, crafts and ideas for his freelance business EVRT Studio. Being a design duo, our inspiration is an obvious choice: The Magnificent Charles and Ray Eames! My love for crafting and DIY began...
11 tags
Owl Crinkle Toy Refashion
It's soft, it crinkles, and part of it is made from an old T Shirt. My love for owls is growing so it was only a matter of time before I created an owl softie toy. To create this owl, I had my handy, dandy husband draft up a template for me to trace, based on my sketch. The light blue material was cut from an old T Shirt (I love a good refashion). Instead of sewing the wings down to the...
13 tags
Star Wars Finger Puppets
Let's be honest… Who doesn't love Star Wars! This gift was probably catered more towards the parents than the kids, but what a great way to get both involved! This is a great way to polish those hand embroidery skills. All you need is some felt and embroidery floss! All of the characters were whipstitched around the edges. Most of the other stitching was a standard running...
13 tags
Tilly and Tommy Elephant
Now that Halloween is over it's officially time to start thinking about the holiday season! Last year I decided to make several Christmas gifts, in lieu of purchasing. There is this personal connection and satisfaction that can only be felt when you've invested time and care into creating something with your own hands. What I discovered last year is that making gifts takes a lot of...
8 tags
Reusable Sandwich Bag
I hate the idea of using wasteful plastic baggies everyday for lunches so I decided to make my own reusable sandwich bag! I did not want any plastic involved in these bags so I decided to use unbleached muslin as the basis. At first my husband had some concerns about using these bags: Question:  "Um, won't it get all gross since it's not plastic?" Answer: "Nope....
6 tags
Reeses Peanut Butter Cupcake Surprise!
Last year I made the amazing discovery of peanut butter buttercream icing. In one word : A-mazing! Ever since, I've been trying to think of the best ways to make use of the delightfully, delicious treat. So, without further ado - I introduce to you - Reeses Peanut Butter Cupcake Surprise! Most of the recipes that I've seen for Reeses Peanut Butter Cup cupcakes called for...
10 tags
Refashion Round-Up
In honor of my first refashion post last week, I thought I would share some of my favorite refashion tutorials from other bloggers! Enjoy! Happy Together Halter Top Made By Lex Button Up Refashion Madison Avenue Dress Refashion Tea Rose Home Ruffle Shirt Ali Foster Patterns Red Dress Ruffle T Refashion Ruffles and Roses Crafts T Refashion Ruffles and Roses Crafts T to...
11 tags
Nightgown to Scarf Refashion
This is my first refashion ever! I am happy to join the bandwagon! I had a nightgown that I received as a wedding gift years ago. It was very comfortable, but not a particularly good pattern for such an item. So, I decided to give it a better life! As a scarf, it is an excellent pattern! This project was a lot of trial and error and a lot of lessons learned. Typically with an infinity scarf you...
9 tags
Brown Sugar and Honey Facial Scrub
Making your own facial scrub can be as easy as opening your baking cabinet! This recipe is toxin free and very inexpensive! I can't believe I used to spend money on the expensive, store bought kinds! This recipe works just as good and I don't have to worry about was toxins are leaking into my pores while I use it! I am not an everyday make-up kind of gal, so when I do wear it I...
6 tags
BBQ Chicken & Goat Cheese Pizza
My mouth started watering just thinking about this deliciously magnificent pizza! It's quick, it's simple, it's not frozen, and it belongs on your menu this week! This recipe is so easy and flexible that I'm going to be very loose with the amounts on the ingredients. Ingredients: Chicken breast (1 to 2) - we buy the rotisserie chickens for this to take advantage of the...
5 tags
Holy Cowl!
Another day, another cowl… This little lovely was created using the holy cowl pattern by Purls of Wisdom. Her pattern called for a double strand knit, but I was using a thicker yarn so I only knitted with one strand. Mine definitely turned out shorter than hers, but I still love it! It was the perfect accessory for a perfect day of apple picking!
6 tags
Knitted Triangular Scarf
With fall fast approaching, I've found myself in a knitting frenzy! My knitting journey began about a year ago when I took a class with a friend. My biggest motivation for learning the craft was to give me something to do during my long car rides to visit family during the holidays. Since then, I've found it hard for me to sit in front of the TV without needles in my hands. It's...
6 tags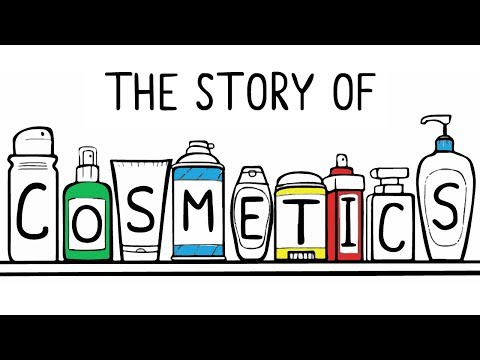 6 tags
Cucumber Sandwich
Here is a quick and easy summertime sandwich for those lovely cucumbers that you plucked from the garden. Enjoy! Cucumber Sandwich Ingredients: 1 Plain bagel 5 to 6 cucumber slices 2 Tb. Veggie cream cheese (I use the Light version) 1 tsp. Dill Pinch of Salt & Pepper 1 Slice swiss cheese Directions: Lightly toast the bagel Slice cucumber into 1/4" slices  Assemble...
11 tags
Say NO to toxic skincare!
                        As an Architect with a passion for sustainability, I am constantly searching for more health conscience alternatives for my life, including in my skin care products. Several years back I became a bit obsessed with the topic when I was struggling to figure out what was causing my skin to be so irritated. After seeing 4 different doctors with a  diagnosis ranging from eczema...